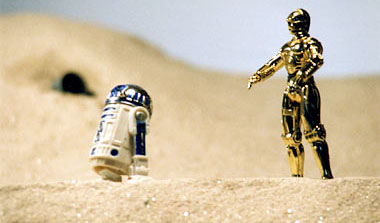 Featured Diorama:
R2-D2 & C-3PO part ways atop a Tatooine sand dune.



Ether Graphics • Star Wars
This site is a tribute to Star Wars and Star Wars Action Figures featuring work in Photography, Scale Modeling, and Graphic Design.

Featured Custom:
Wicked the Ewok, bounty hunter from the forest moon of Endor


Pumpkin Designs:
Time is running out! Download your next Star Wars Halloween Jack-O-Lantern.